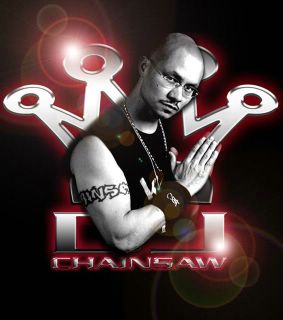 My Cute Little Brother Chain. If You could only Hear Him Cuttin Things...

This is my brother
CHAIN
. It is about time I introduce him to you. I know he looks like a serial killer, but he isn't. He's a serial father. Someone screwed up his picture with Photoshop, and it wasn't me. It probably was one of his kids.
Chain is a DJ for THC in the Netherlands. Look in his eyes. If you look in his eyes you'll realize you are anxious because your life is actually about fear. But as I said before, he really isn't a serial killer,
…yet.
Tuindorp Hustler Click